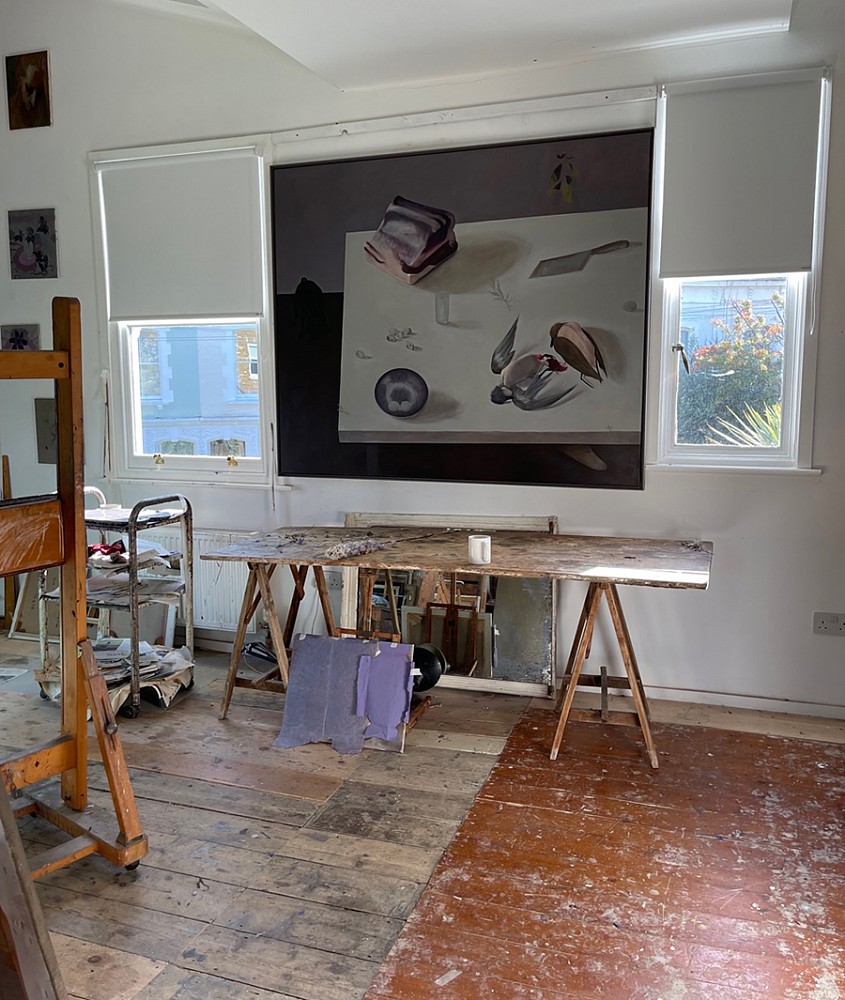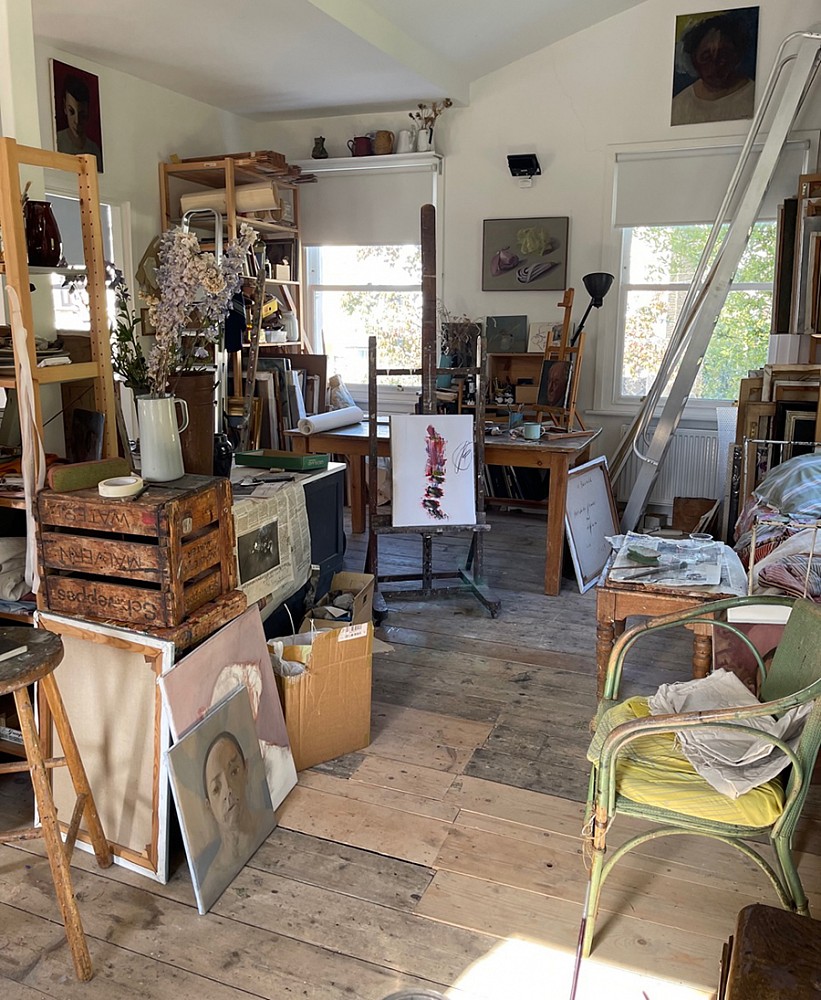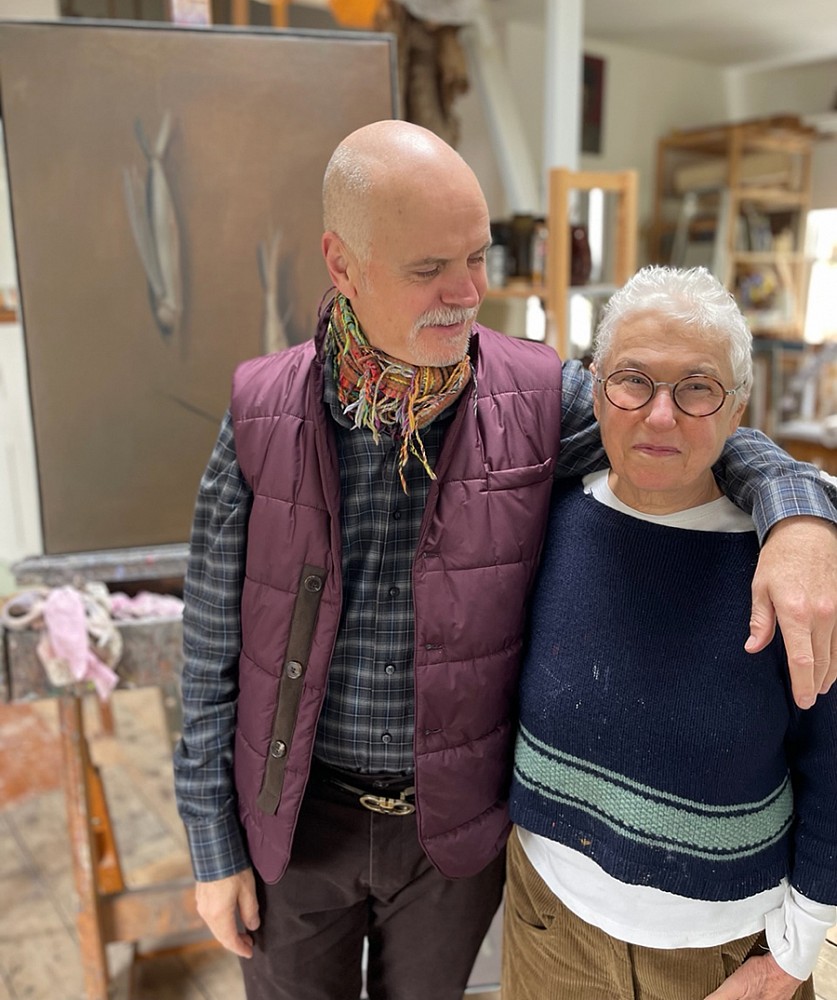 I recently went to London, my first trip there in over three years, to visit Haidee Becker, Stewart Helm, and Julia Fullerton-Batten, three gifted artists whom I am proud to be associated with. My longest relationship is with Haidee, a painter whose art has added beauty to my life and the lives of so many others. She also means a great deal to me personally. I stayed with Haidee in the third residence I have known her to live in since we met in 1990, allowing me to experience yet another uniquely British neighborhood.
Haidee is actually an American and was born in Los Angeles in 1950 to uncommonly creative parents (a father who was a writer and a New York art dealer and a mother whose pursuits included movie actress, puppeteer, and painter). Los Angeles did not last long, as Italy and the cast of creative characters living in Rome, helping it awaken from World War II, beckoned.
Rome provided the Beckers a rich existence, and Haidee grew up in an apartment in a historic palace where she met all types of artists, writers, actors, movie directors and aristocrats. She also attended the French lycée, setting her on a course to speak six languages: English, Italian, French, Spanish, Hebrew and German. From Rome, the Beckers moved to Vienna, then settled in London, where Haidee grew up in a rambling house in Chelsea with a large, old fashioned studio, the kind you see in movies. At that time and just a block away, King's Road was home to the Swinging Sixties. It also attracted mavericks, free thinkers, and creative types.
Haidee had a unique art education. After attending art school one day, she knew that was not to be her path because it would not respond to her creative needs, so she set up studies with a series of gifted artists. For example, she went to the studio of Uli Nimptsch seven days a week for seven years to draw—or more precisely, to learn to draw. Later, working with Adrian Ryan, a gifted painter my gallery has shown, she learned the craft of painting—employing techniques used by the greats and which are rapidly being lost.
This unique training provided Haidee with an arsenal of skills to express things that most other artists cannot because they lack the craft. You need to be able to play the piano to be Chopin. You need to know how to paint to be a Becker.
When we consider the life she has lived—raised in privilege in wonderful, European cities, the mother of two creative children, daughter to one writer and lover to another, but also someone who has suffered many difficult moments, from the tragic death of her first husband when they were in a car crash on their honeymoon while both still in their twenties, to the more recent loss of her partner, the esteemed British author Clive Sinclair—Haidee has many things to say about the sanctity of life, empathy, and the need to see the beauty around us all the time.
Oddly enough, I discovered Haidee's paintings while attending an art fair in Los Angeles in 1989. As they say, the rest is history; but it is necessary to add that her art not only helped define my taste then but still gives it direction. Though I already owned several of her paintings, while in the light-filled studio on the second floor of her new house in Stoke Newington (an area of London that attracts young professionals), I found myself drawn to yet another Haidee Becker painting—a peculiar one that I would not have loved before.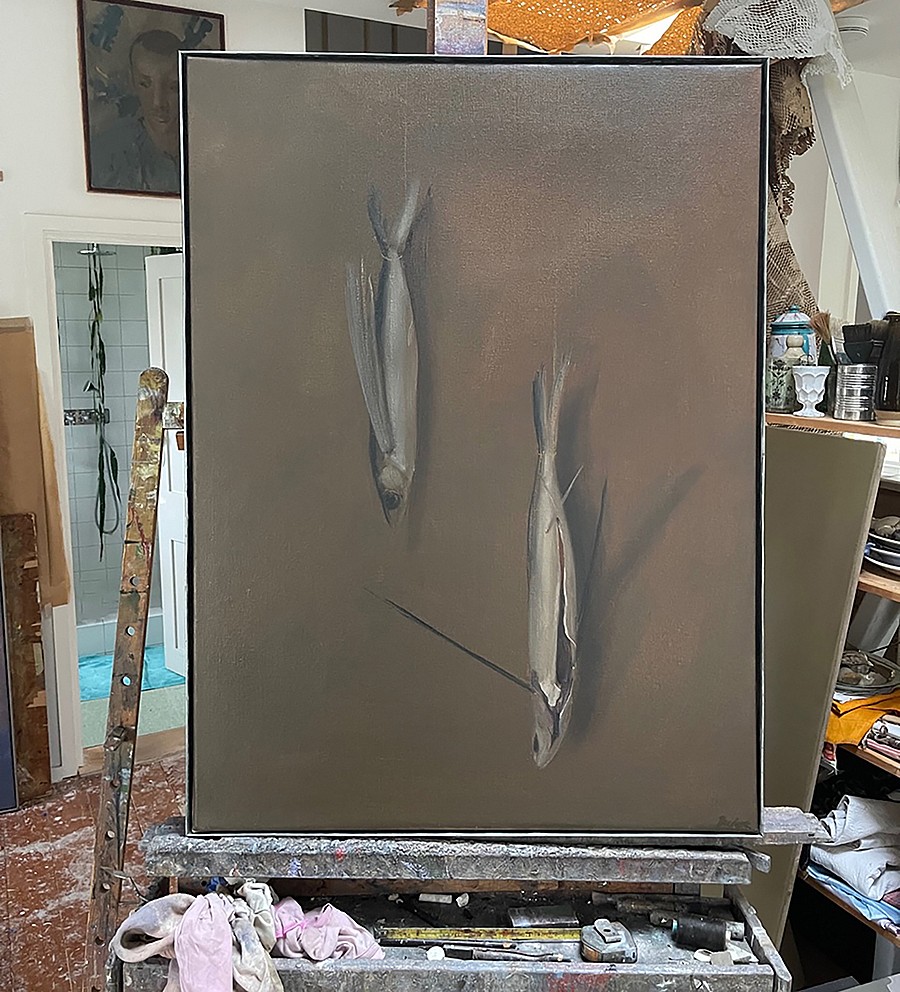 It is of two flying fish, strung up and dead, the color not just muted but downright somber.
At first, I was surprised by my attraction to the painting. Yet over the last year, my sense of color has grown and evolved, allowing me to appreciate this introspective, poignant painting of fish. It makes sense, owing to my love of seventeeth-century Dutch art and the paintings of the eighteenth-century French artist Jean-Baptiste-Siméon Chardin, artists who painted dead animals in somber tones because they did not have electrification, and because they knew just how damn beautiful dark colors can be, and how death is a hurtful affair that calls for reflection.
While in her studio, I also chose four small flower paintings which have just arrived at the gallery. They are gems and I want you to see them. Because of Haidee's poetic nature and her love of the tradition of painting, these four are destined for collectors who share her passions. However, if you were able to place one of her paintings beside a seventeenth-century Dutch painting or one by Chardin, you would immediately realize how contemporary she is. The strokes are loose, the colors clear, almost as if we are looking through glass, and the mood vital and fresh. How wonderful and unique!
One last thing, if you plan on traveling to London, get reservations at her son Jacob's Italian restaurant Bocca de Lupo in SoHo. It is always booked, so do this before you travel. And while having dinner, look at Haidee's paintings. You will see that I am not alone in my appreciation of dead fish paintings, as one is also decorating the restaurant's walls.
Timothy Tew